Publish on AppCenterBETA
An open, pay-what-you-want app store for indie developers
Log In with GitHub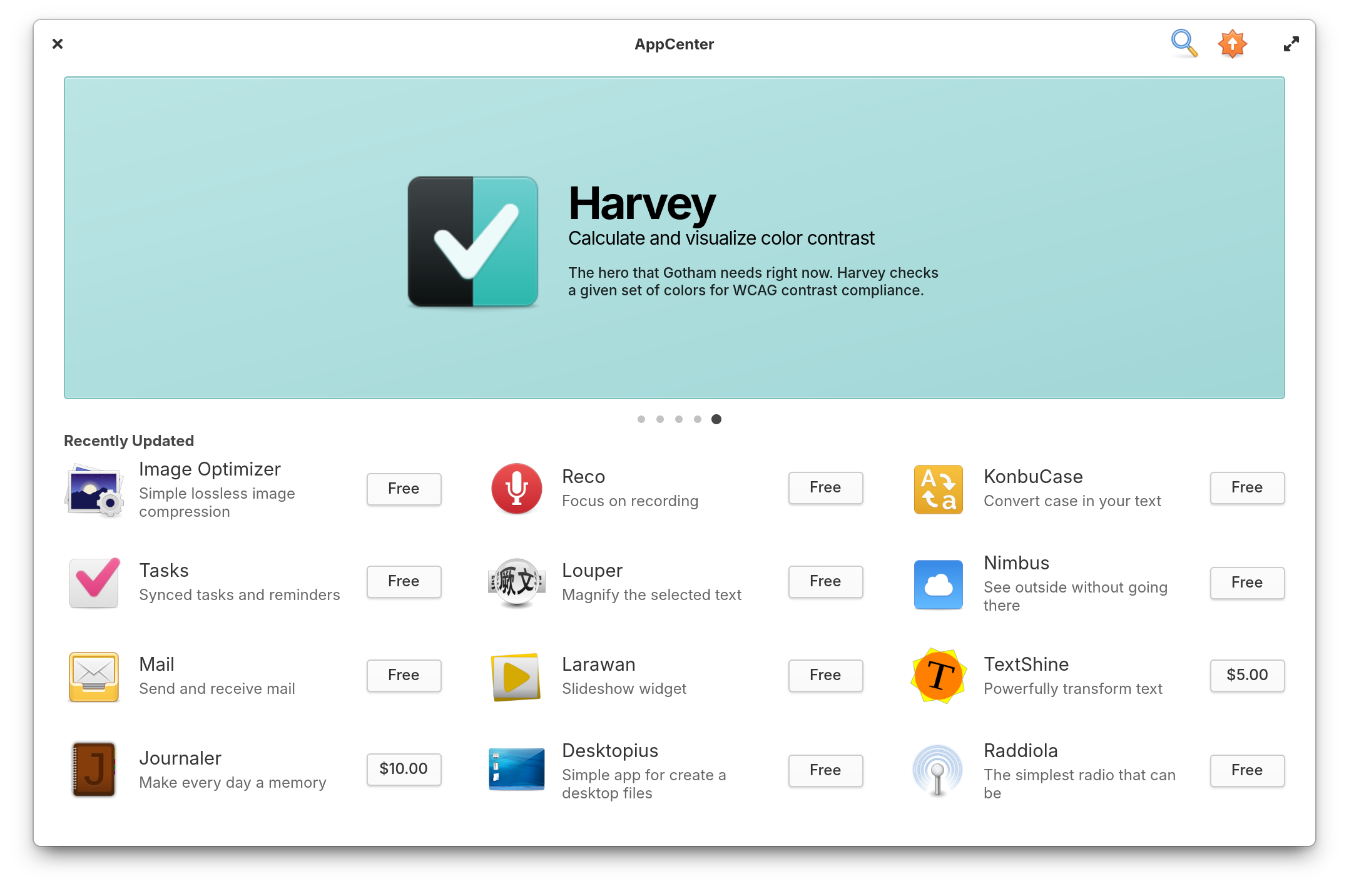 Get In Front of Users
New apps get featured with a large, branded banner. Plus, trending and recently-updated apps are featured on the front page.
Define your app's keywords, categories, and subcategories to help people find it.
With built-in social media sharing and app URLs, users can easily share your app right from AppCenter.
Learn more about app metadata
Vala. A Modern, Fast, Open Source Language.
Familiar to anyone who's seen C#, but maintains API/ABI compatibility with C
Low memory requirements, native execution, and purpose-built for GObject
Signals, properties, generics, lambdas, assisted memory management, exception handling, type inference, async/yield & more
public class MyApp : Gtk.Application {

    public MyApp () {
        Object (application_id: "com.github.myteam.myapp",
        flags: ApplicationFlags.FLAGS_NONE);
    }

    protected override void activate () {
        var window = new Gtk.ApplicationWindow (this);
        window.title = "MyApp";
        window.set_default_size (1024, 768);
        window.show_all ();
    }

    public static int main (string[] args) {
        var app = new MyApp ();
        return app.run (args);
    }
}

A Feature-Complete SDK
Loki brings a new API for Wingpanel, Launcher API support in Slingshot, new widgets like AlertView, new CSS style classes and icons, and tons more. Build feature-full apps easier than ever with Gtk 3.18 & Vala 0.34, running atop Linux 4.8